Description
Highlight
Weight: 632g (27.2mm)/ 706g (31.6mm)

Color: Black

Adjustable travel 0-50mm-100mm

Material: Aluminium alloy

Come with remote

Hydraulic Oil pressured dropper seatpost

For MTB usage

Seatpost length 440mm

Cable length 1.5m
Pre order ship within 7 working days
Widely lauded as the most important technological advancement to hit mountain biking circles since suspension technology, dropper seatposts are quickly becoming one of the most sought after features on a mountain bike.
Regardless of whether you're looking to enter the world of dropper posts, or simply looking to upgrade, with the comprehensive information on all things dropper posts below, you'll be dropping it like its hot in not time.
Put simply, a dropper seatpost is a height adjustable seatpost that allows a rider to quickly and easily lower the seat height when riding along. A dropper seatpost operates via the use of a handlebar, or seatpost located remote lever.
There are a number of benefits to using a dropper seatpost, chief among is the ability to lower the seatpost down, and out of the way to allow you to lower your center of gravity to dip, carve, pop and shred to your heart's content when attacking technical sections of trail.
Weight: 632g (27.2mm)/ 706g (31.6mm)
Color: Black
Adjustable travel 0-50mm-100mm
Material: Aluminium alloy
Come with remote
Hydraulic Oil pressured dropper seatpost
For MTB usage
RRP MYR780
Seatpost length 440mm
Cable length 1.5m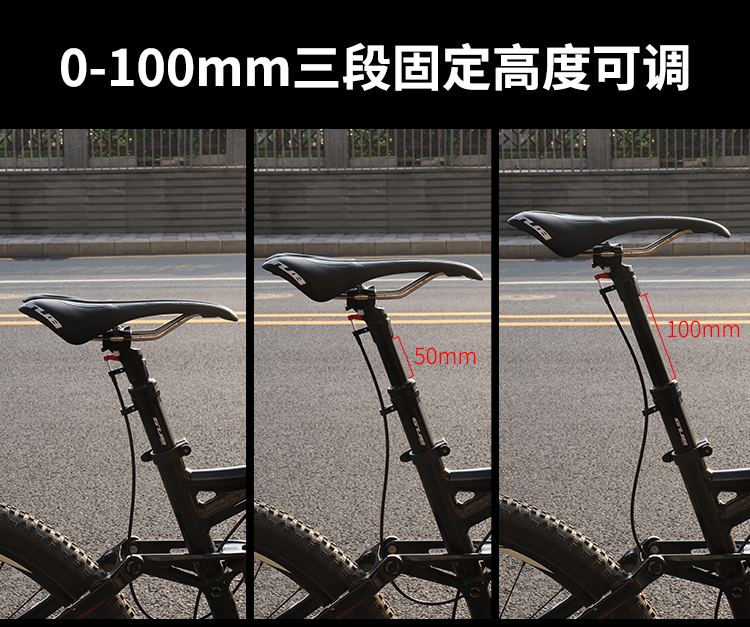 Reviews (0)
view all
back